The innovation

that transforms companies
Since its establishment,

Nofrill provided innovative contributions to enterprise transformation initiatives. Service & sourcing models Additive manufacturing technologies Due to Nofrill project experience on innovation field and its innovation managers already registered, Nofrill has been accredited by the Italian Ministry of Economic Development with a law of November 6th 2019 as a consulting company registered in the list of companies providing innovation managers, as provided for by the Ministry of Economic Development decree of July 29th 2019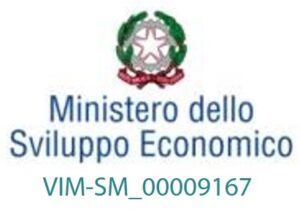 The innovation topics most often embraced include technological and digital transformation, the update of management and organizational frames with a particular focus on the supply chain (traditional and digital), up to research and development and materials engineering.
false myths and realities of industrial 3D printing
Nofrill uses a recurring archetype in Business or Digital Transformation initiatives, a path made of 4 steps.
This archetype has been tested several times within the initiatives for the industrial adoption of additive manufacturing technologies.
Tailored training program (traditional or live web) customized on the objectives and topics of the transformation, combining theory with sector best practices (experience on the field) and client environment application scenarios.
As well, each training chapter is the boost to the specific transformation sub-project (with its own milestones and deliverables).
The "theory", the sector best practice and the client environment application scenarios introduced in the "Fast Track", belong exercises with championed simplified examples of business real needs, problems and challenges to be solved in the company.
The exercises are carried out in working groups by the customer's staff with the support of Nofrill specialists.
We work on the qualification of procedures and digital platforms setting to support the new process and the new way of working, in order to prepare the operational transformation compliant with the company policies and public obligations.
Preliminary phase to operational launch.
Deployment.
Operational start-up of the business transformation, with the support and possible "assisted switch-on" of Nofrill.
Our approach: QuickPoc 4.0
a smart business 4.0 idea can become quickly a real experiment
Quick-PoC is a Nofrill proprietary methodology, specific for Industry 4.0 and Internet Of Things applications, which set-up and accelerates the development of pilot applications (Proof of Concept) by integrating all the technological contributions involved:
design of the application,
development of integrated sensors,
development of intelligent peripheral devices,
 electro-mechanical integration on the machine,
implementation and security of the sensor network in the cloud.
It happens when technological contributions, intertwining, find a contextual solution.
Nofrill supports you to make it happen through: the development of low cost integrated sensors, the development of IoT devices, network aspects, wireless communication and Information Technology, System, Big Data and Business Intelligence issues.